APPLICATION DESCRIPTION
Introduction
Learn more about applications using E Ink.
Digitalizing human processes in the healthcare environment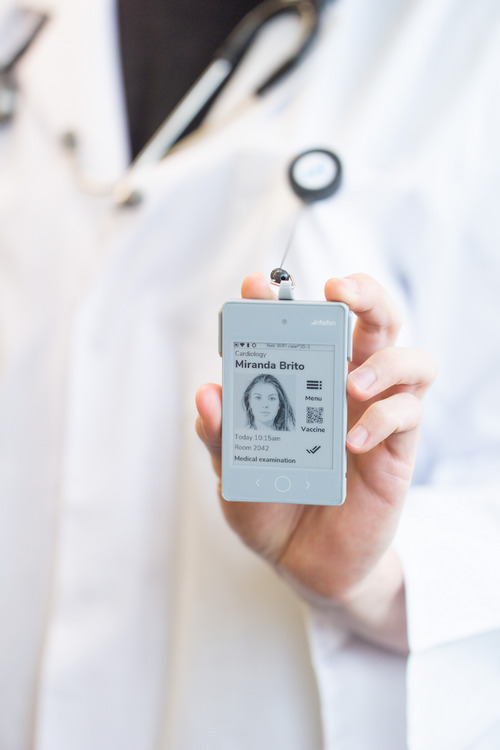 Infrafon CC1 Smart Badge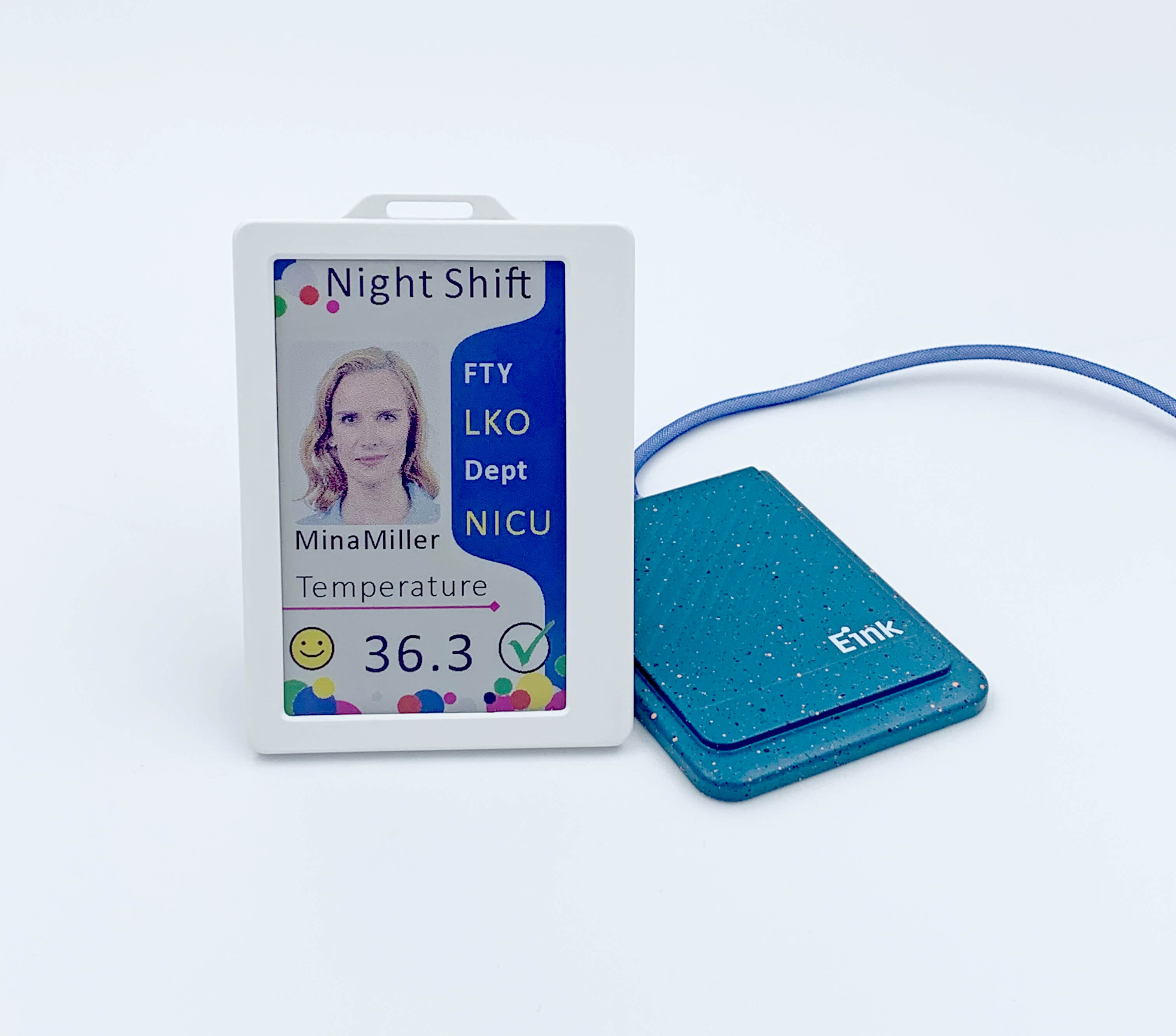 Battery-free color ePaper badge solution
Using ePaper to replace traditional paper badge can improve medical institutions' efficiency and reduce paper waste.
Due to E Ink ePaper's core benefit of bi-stability, power is only used to update animage or content, and no power is needed to display that content. This enables badges that are very low power, with long battery life, which can be wirelessly connected with back-end systems for centralized management.
ePaper badges can display a variety of information, including identification information, records, policies and health care provider / practitioner certifications and can be customized as needed.
E Ink can provide monochrome or color ePaper solutions for smart badges, and can provide battery-free solutions to assist medical institutions reach their sustainability goals.
Customer Showcase - Infrafon CC1 Smart Badge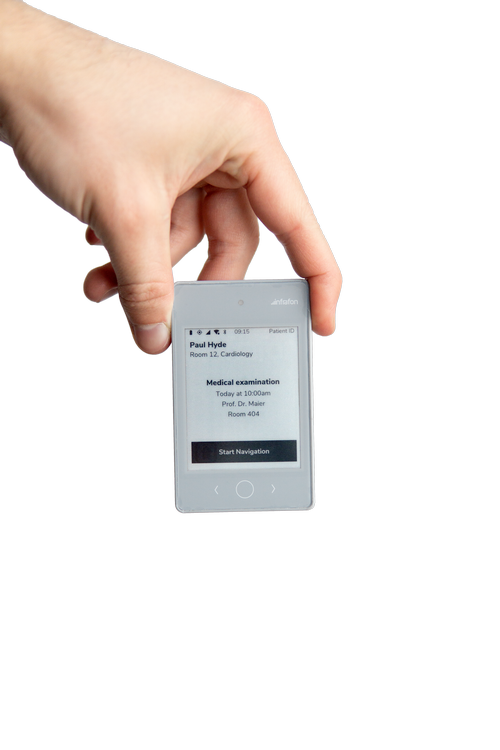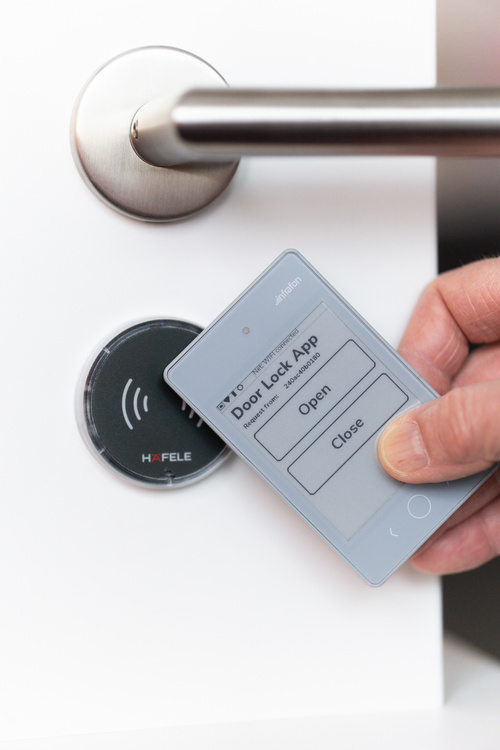 2.8 inch ePaper Display
E Ink's customer Infrafon utilized 2.8 inch ePaper displays to develop a smart badge solution for healthcare. This eBadge can improve process efficiencies in hospitals including logging check-in and time tracking, provide smart paging, payment information, information on medication and samples, workplace safety messaging, access to medication and equipment, provide infection chain tracking, and more.
To learn the benefits of the Infrafon CC1 Smart Badge, please visit their website.
I Have an Idea - Now How Do I Start My Project?
If you are from a healthcare industry and you need a total solution for your hospital, you can contact the above customer.
If you need an ePaper display to develop your own product, please click the "Contact Us" button on the left side, and we will discuss this with you soon!