APPLICATION DESCRIPTION
Introduction
Learn more about applications using E Ink.
ePaper as passenger information board, thus replacing printed posters in vehicles. This solution was provided by LEDATEL, which creates new standards in the ecological travel sector. Electronic paper technology saves electricity, making it possible to remotely manage the displayed content.
High-quality contrast does not tire the eyes (just like traditional paper). The LEOINK platform can be used on mobile devices and PCs. It allows to manage the time of displaying messages, group devices, and diagnose the correctness of their operation.
Customer Showcase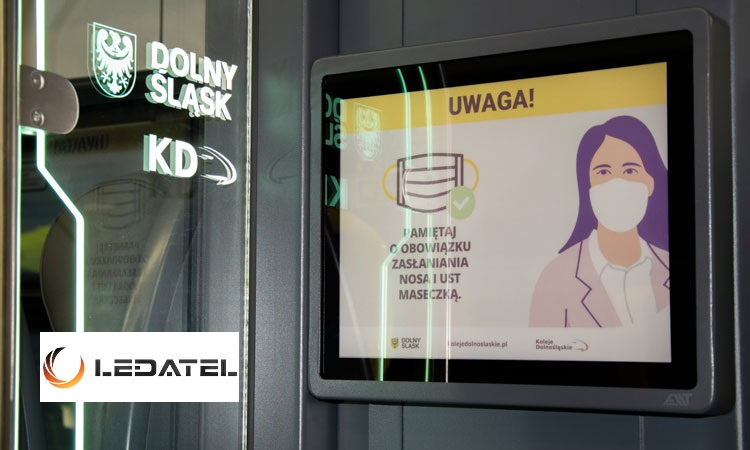 ePaper on Polish tracks by LEDATEL