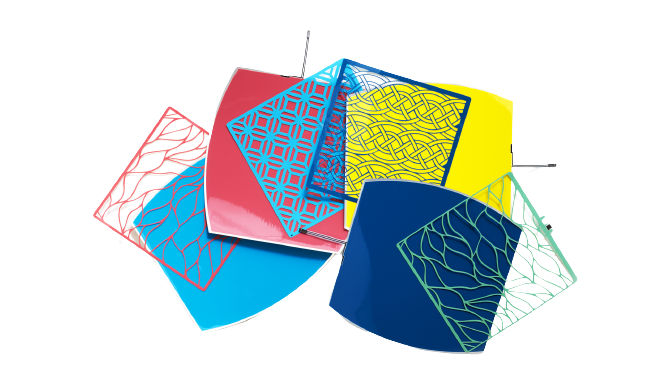 E Ink Prism™
E Ink Prism™ is a unique and dynamic material for design which incorporates both black and white, and color changing electronic ink technology.
E Ink Prism™ will transform the way spaces and surroundings are experienced. Manufacturers and designers now have the ability to integrate innovative films with design to dynamically change colors, patterns, and habitats.
It doesn't stop at color. Programmable patterns and shapes can be integrated to create designs or function. Doors can indicate if a conference room is occupied, wall designs can respond to noise, temperature, or motion in the room. Whatever the idea, the opportunities are endless and only limited by a designer's imagination.