TECHNOLOGY DESCRIPTION
Introduction
Learn more about E Ink and how our technology works.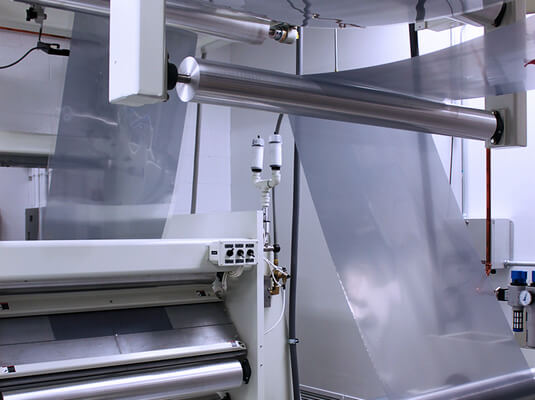 ePaper Films
Once the electronic ink microcapsules or Microcups® have been created, the ink is laminated onto a roll of plastic film that can be cut into different shapes and sizes. These cut parts are then affixed to layer of circuitry that can create an electric field across the microcapsule or microcup. It is this electric field that causes the ink to move within the microcapsules or Microcups® and switch from one state, or color, to another.
The E Ink plastic film can be applied onto virtually any surface, including glass, plastic, fabric and even paper. Ultimately electronic ink will permit most any surface to become a display, bringing information out of the confines of traditional devices and into the world around us.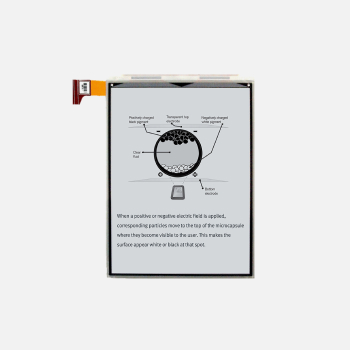 Most customers will find a module solution the easiest and fastest route to market; a module is a completed display, including TFT, Ink layer, Protective Sheet, driver electronics and connector. It is ready for integration into a customer's end product design. E Ink sells modules in a variety of configurations.
For those customers who have module making capacities in house, including access to a TFT fab, E Ink will consider joint development partnerships. Contact our sales team for further information.
E Ink manufacturers a number of ePaper films, with different attributes depending on application needs.
What is Digital Paper (ePaper)?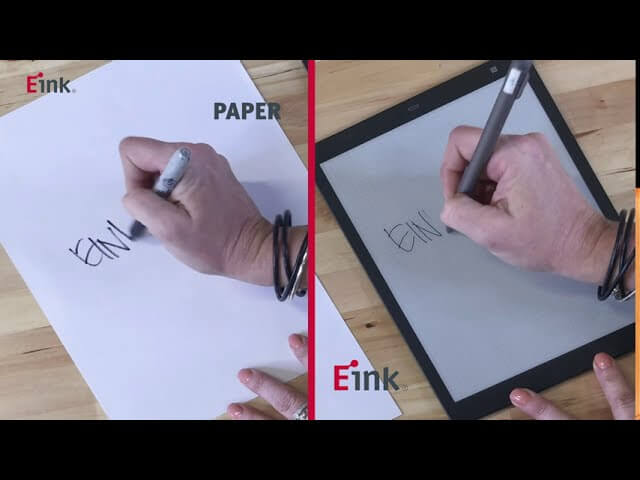 Learn More.
FAQ
Learn more about E Ink and how our technology works.
E Ink sells display modules to device makers who wish to integrate our reflective displays into their application. E Ink has two display platforms currently available – Segmented displays for applications that can utilize predefined segments that can be turned on or off, and Matrix displays, for applications that require the display of many different forms of text and images. For customers who are able to provide their own TFT or backplane integration, or for those looking for solutions in the architecture and design markets, we offer our films for sale. Contact sales for further information.

Does E Ink sell complete display modules or just the display film (E Ink film)?

E Ink actually sells both for matrix applications. You can order a fully assembled display module with a TFT attached to it. Or you can order just the cut E Ink film part which you will have to laminate to some form of electrical backplane like a TFT to control the electronic ink.

What is E Ink's minimum purchase quantity for Matrix displays?

This varies based on the size and requirements of the display application and whether it is a custom or standard size display. It is best to discuss your requirements with a member of our sales team.

Learn more about our standard modules.

How large/small can E Ink Matrix displays be?

The size and shape of an E Ink Matrix display is totally dictated by the size of the electrical backplane that the E Ink film is laminated to. Displays can be very small or very large. E Ink has standard display modules. Almost any size and shape can be made depending on the volumes.